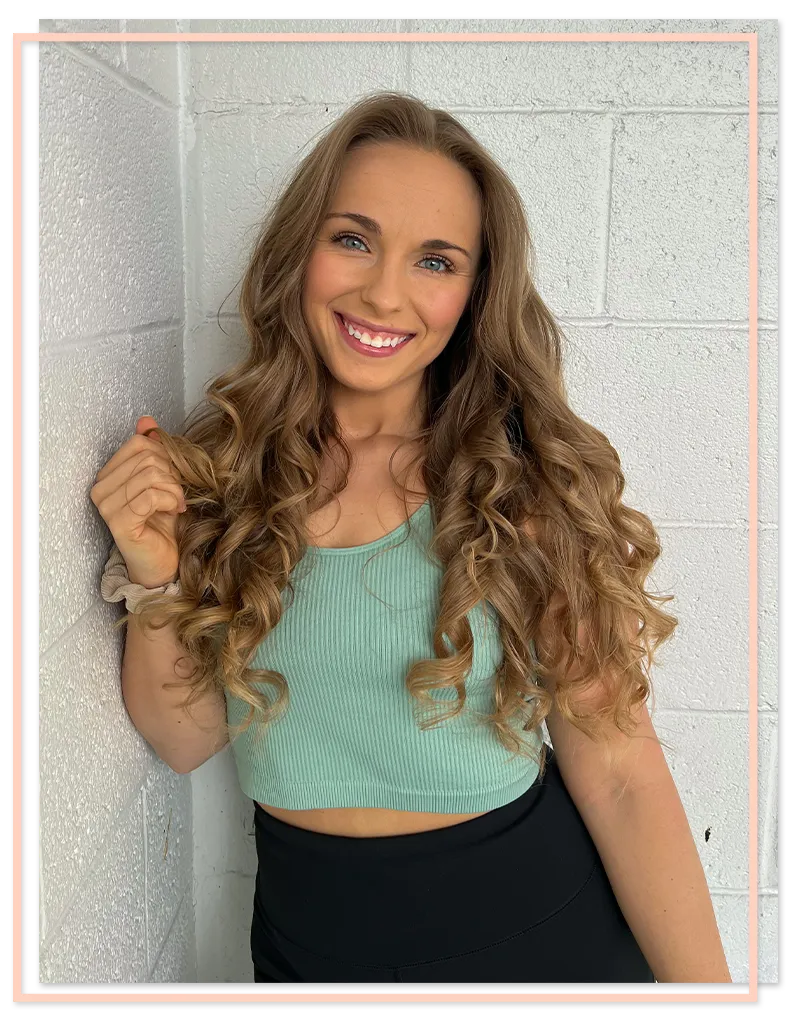 Kara Goss
Nutrition and Fitness

Teaching you how to optimize your metabolism, hormones, and gut health so that you can finally lose the fat, regain your health, and feel like YOU again!
How to Lose Your First Five Pounds This Month
I'm Kara, a Functional Registered Dietitian and NASM-Certified Personal Trainer who understands that nutrition and fitness needs to take a holistic and individualized approach for YOUR goals and lifestyle.
I struggled with finding true confidence and happiness in my body for years. From a young age, I started trying to lose weight and "improve my health" through all of the wrong methods.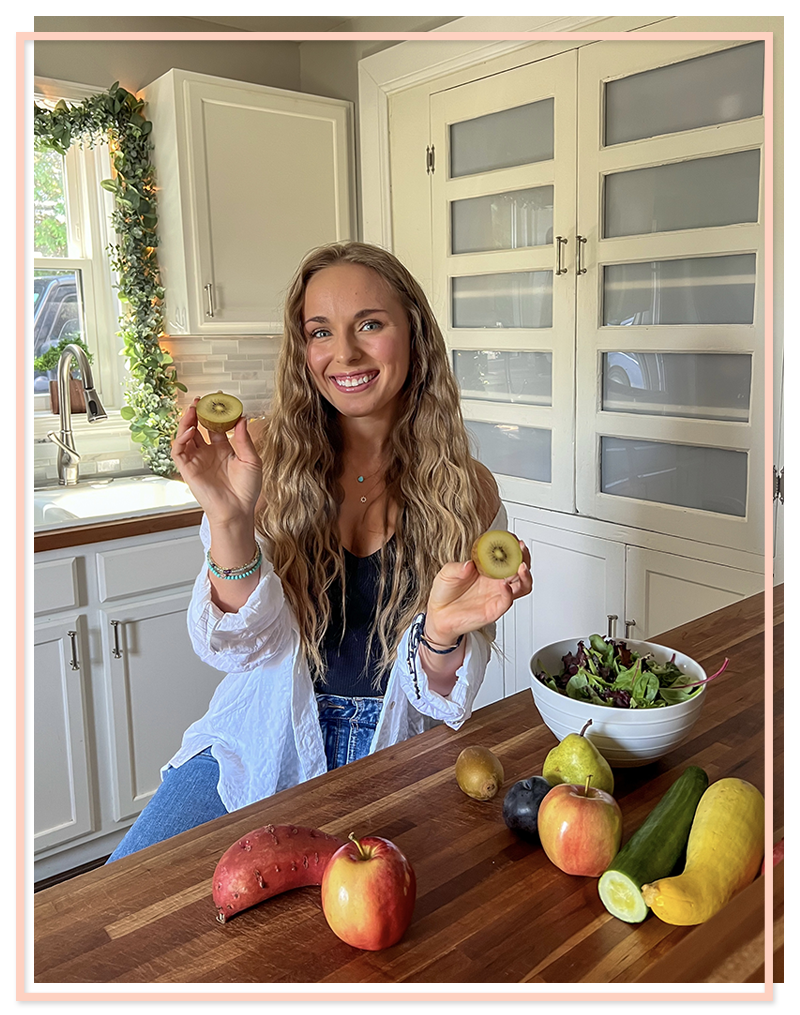 Does This Sound Like You?

You struggle to lose fat and feel like your metabolism is "broken."
You have hormonal imbalances or symptoms that are significantly impacting your quality of life.
You feel like you're always "all or nothing" whenever it comes to nutrition and fitness.
Your doctor has told you that all of your blood work is "normal" but you still don't feel like yourself.
You're tired of always losing and regaining the same amount of weight year after year.
Your lack of self-confidence and poor relationship with food is impacting your ability to live your life to the fullest.
You struggle with hormonal and metabolic issues such as hypothyroidism, PCOS, insulin resistance, or cortisol dysregulation.
You're dealing with chronic digestive distress, constipation, and bloating.
You want to feel strong and confident in your body's physical abilities.
You struggle with fatigue, headaches, poor sleep, and an overall feeling of burnout.
You want to stop having periods that are irregular or that knock you out for days.
You want to build a solid foundation through sustainable nutrition, fitness, and lifestyle habits so you can support your body and improve your overall body composition.
Sound familiar? If so, it's time to ditch the frustration and confusion surrounding your health. No more feeling like your symptoms are all in your head or feeling invalidated by your healthcare provider. Functional Fat Loss Academy is here to help you get to the root cause of your struggles!
The Functional Fat Loss Academy Approach…

We believe in a functional and realistic approach. Your diet, lifestyle, and training program shouldn't leave you feeling run-down and restricted. We'll provide you with a sustainable road map to help you FINALLY address the root of your fat loss, hormone, digestive, and health struggles.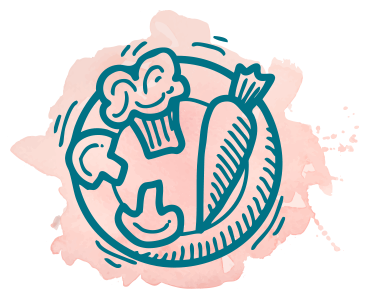 Individualized Nutrition Strategy
Customized Training and Cardio Program
Mindset, Lifestyle, and Behavior Change Strategies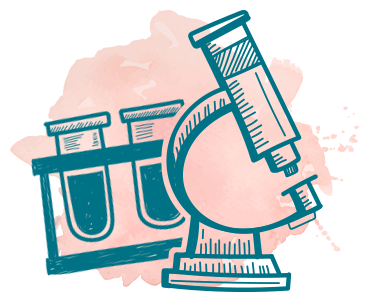 Advanced Functional Lab Testing and Assessment
(Hormones, Gut, Health Markers)
Weekly Check-Ins, Accountability, and Communication Access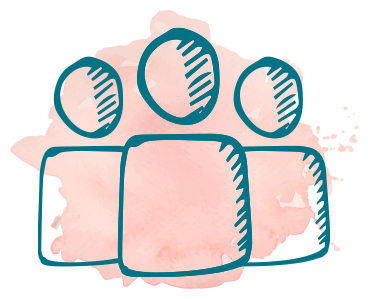 Community and Group Support
Client Success Story Highlights

✦ Kelsie ✦
"I have lost weight and inches, I am getting stronger lifting in the gym, my clothes are fitting me again and getting looser!! AND I am eating so much, I love it. "
✦ Rachel ✦
"I feel so good now. I actually have energy throughout the day, I'm sleeping better, even my skin has cleared up! I could cry at the difference I feel with my energy & stress levels, it's like night & day…"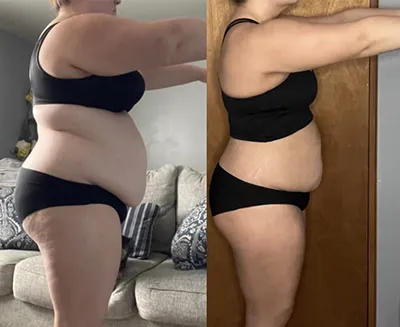 ✦ Sara ✦
"Change is hard, but Kara was understanding and empathetic and was willing to explain things to me when I didn't understand without judgment."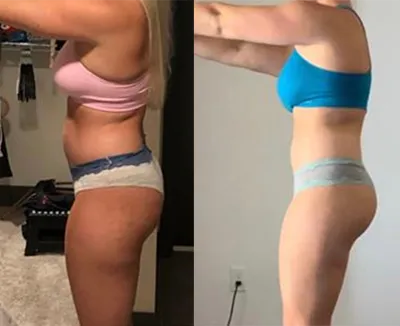 ✦ Casey ✦
"I have completely morphed into this physically fit female that I have strived to be for quite some time! I look at my before & after pictures and am rewarded with instant gratification seeing where I started."
✦ Megan ✦
"I am mentally the happiest I have ever been with myself and life. I have enjoyed and learned so many things with this program. It has given me such great success and changed my mindset to help me grow!"
✦ Rebecca ✦
"This program is giving me the tools to be a better advocate for myself and my body and is helping undo almost 33 years of harmful thinking."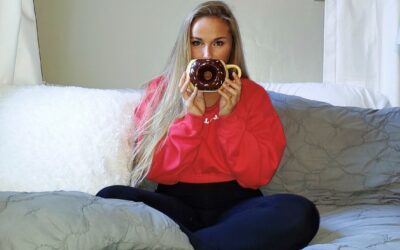 So you're stressed out, like to the max. On top of that, you're up at 5 am every day to do your "HIIT" workout after getting maybe a solid 5 hours of sleep total. You're also eating on average 1,200-1,300 calories per day, energy is low, and you're on your third cup...
Get ready to reach your goals and regain your health!